Newmarket and Aurora, May 30 - Jun 1, 2003
Friday evening I head down to the coffee shop to see what is happening. I find that poetry night is actually on. I wasn't sure that it would be, one of my sources said it was cancelled. Not great poetry but I see Roseanne. Roseanne is one half of Anam Cara and also backs up "Those Girls" on guitar. I started chatting with her and she shows me a promo package for her friend October Browne that she has been asked to give to Bob Froese. Bob does the bookings for the coffee shop. I tell her that I was going to see Bob perform in Uxbridge Saturday night and that I could give it to him. She accepts the offer. Later, she gets up and performs a few songs. To give Roseanne a break I refrain from taking any photographs.
On the way home, I stop by at the new club that Mikaleena is running. It is not open yet, but she was giving a sneak preview to friends. I miss Lö, but arrive in time for Andy the fire eater.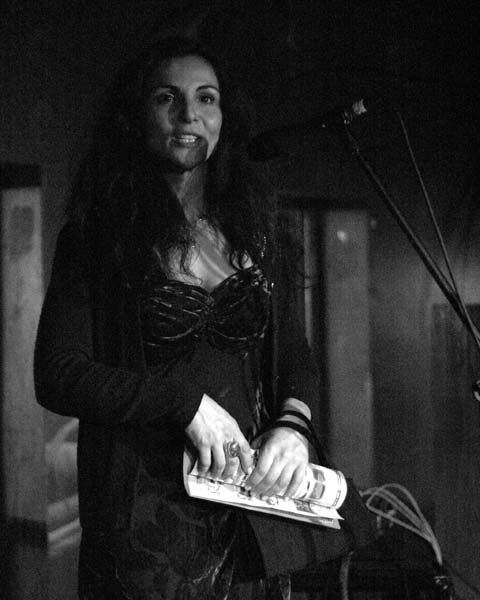 Mikaleena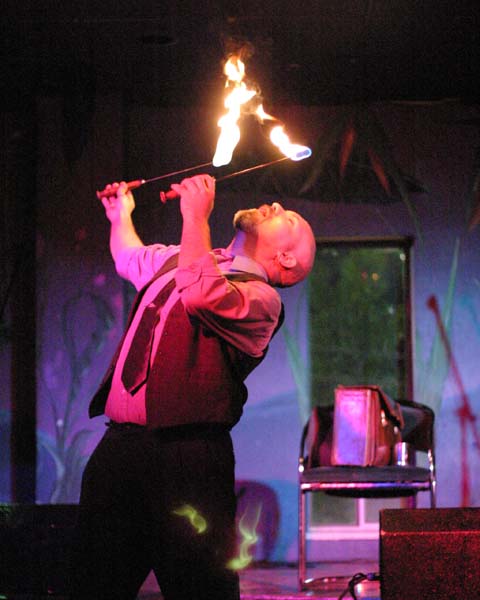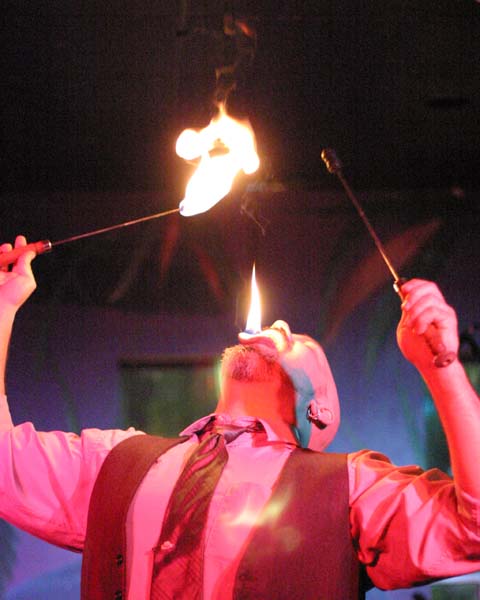 Saturday afternoon I head over to Fairy Lake where Janice is doing story telling as part of the Windfall Eco Festival. On the way over I notice an interesting fungal growth on the maple tree in front of the Baptist church on Main Street.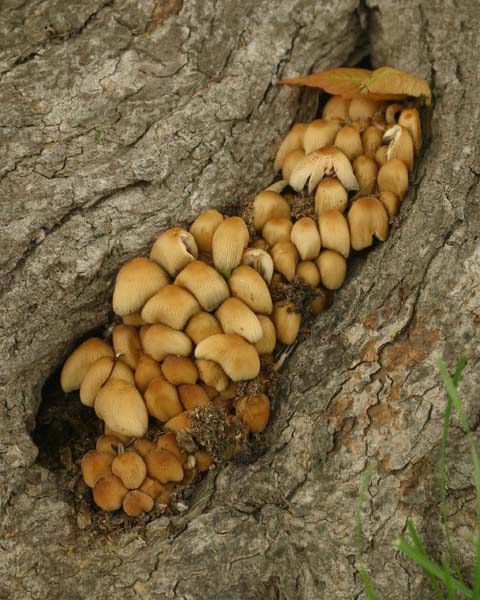 Despite the blustery day there were a few people at the lake.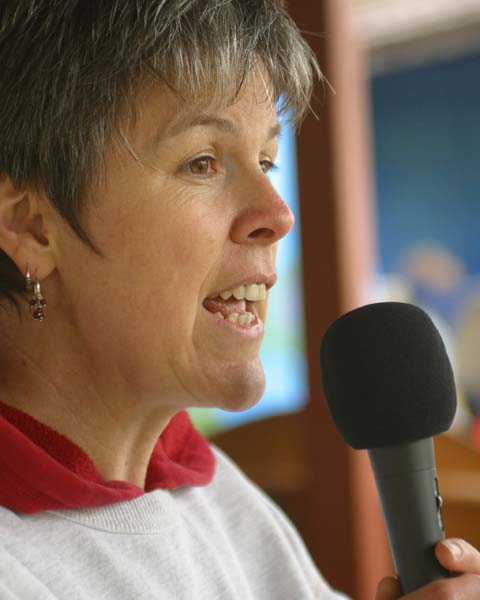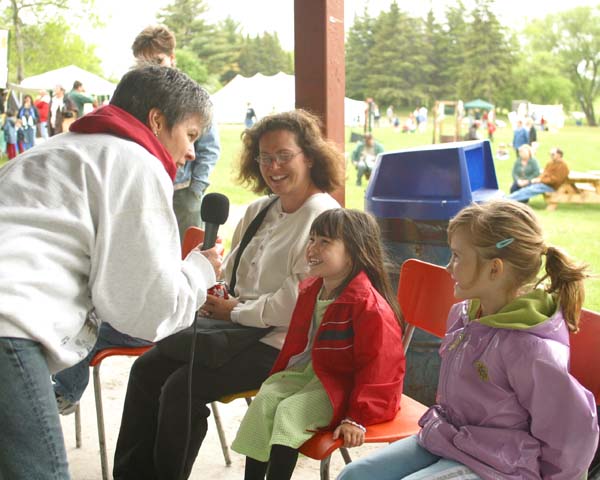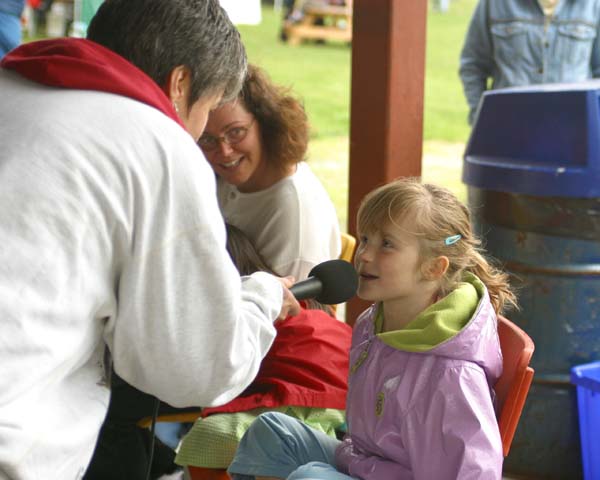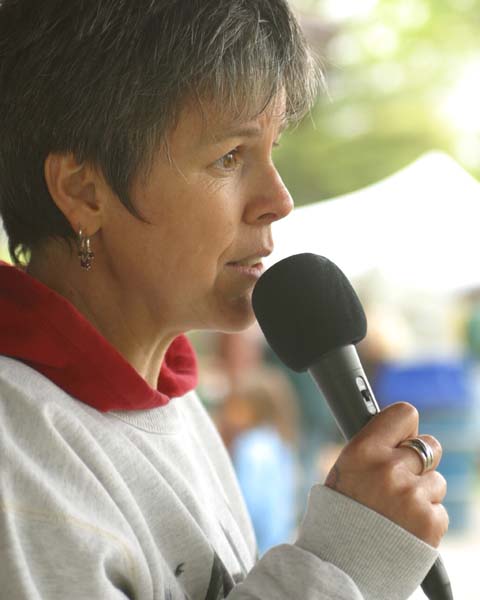 Saturday night I went to Beanz in Uxbridge to hear Bob Froese. Bob is one of the best songwriters I know. I don't see him much anymore since he moved to Ottawa.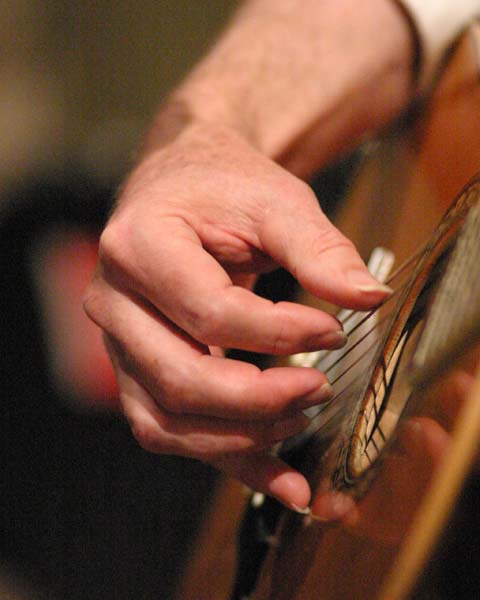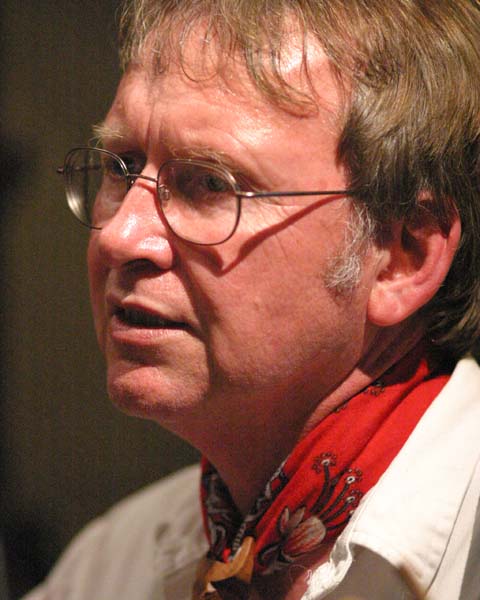 Sunday I head down to Aurora to meet with Gail to give her the Fem-ergy poster I have been working on. Gail is part of the York Highlands Chorus who were performing in the Aurora Yonge Street Festival.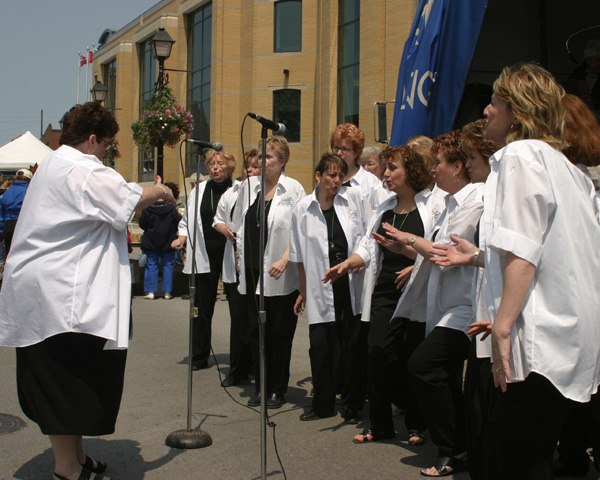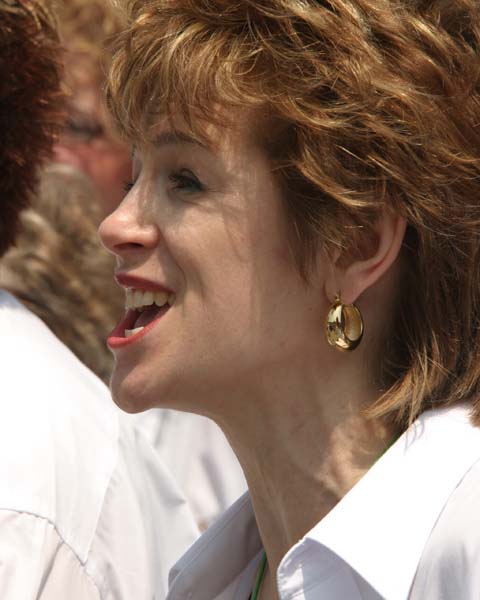 The York Highlands Chorus recently returned from Syracuse, New York, where they won the 5th place medal for Region 16 of Sweet Adelines International.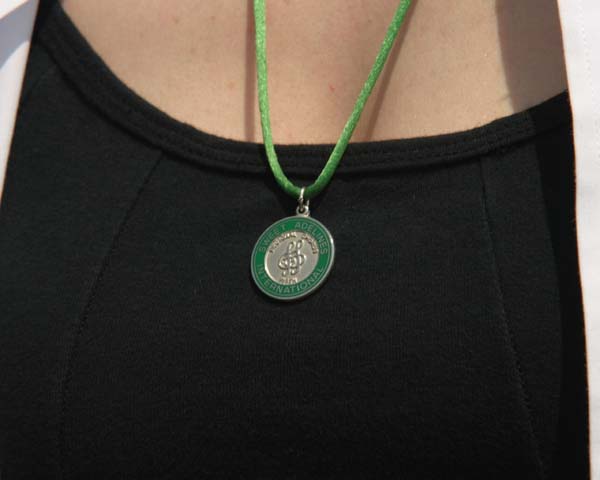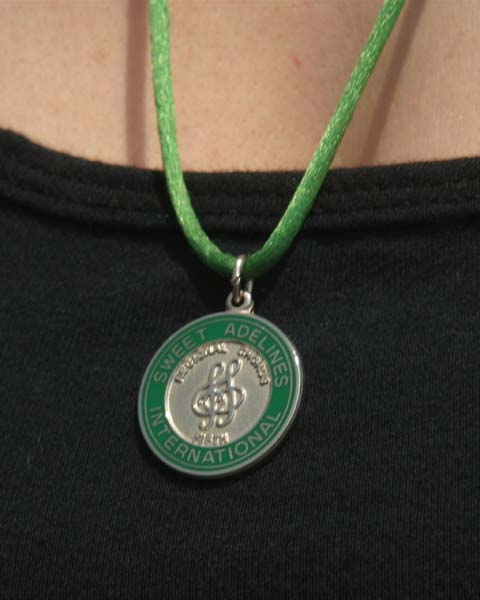 I was taking a picture of the medal, honest!
I tried to be as inconspicuous as possible while wearing Gail's hat. Rick took this picture of me using my spare camera.
I met Yogi while I was in Aurora.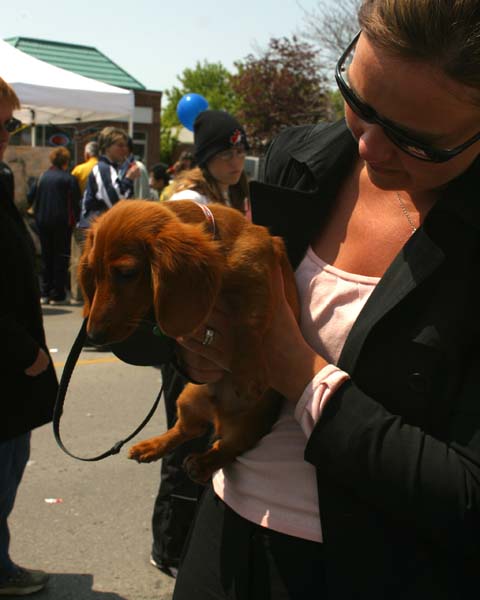 He is a miniture short-long haired dachshund cross. To get down to eye level with him I had to lie down on the street.
I went back to the Eco Festival in Newmarket to give Janice copies of Saturday's pictures. She was finished telling stories but I did catch a show of fashions made of recycled materials designed by Mikaleena.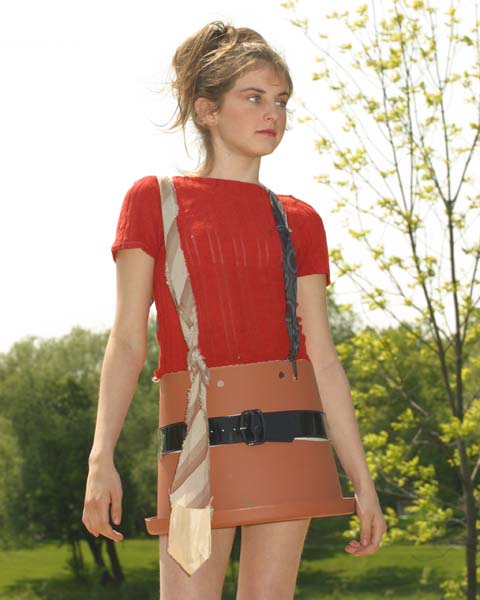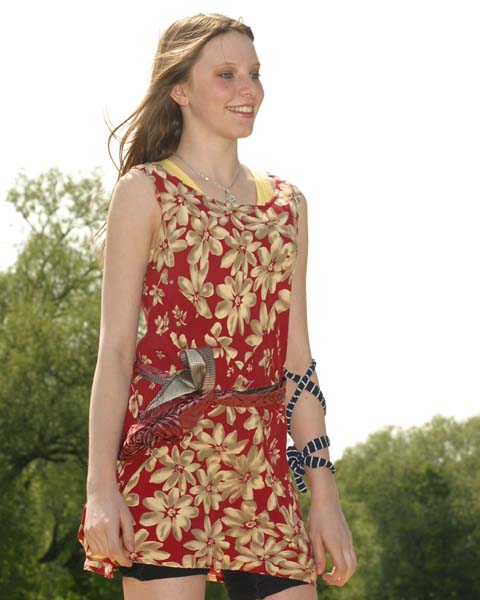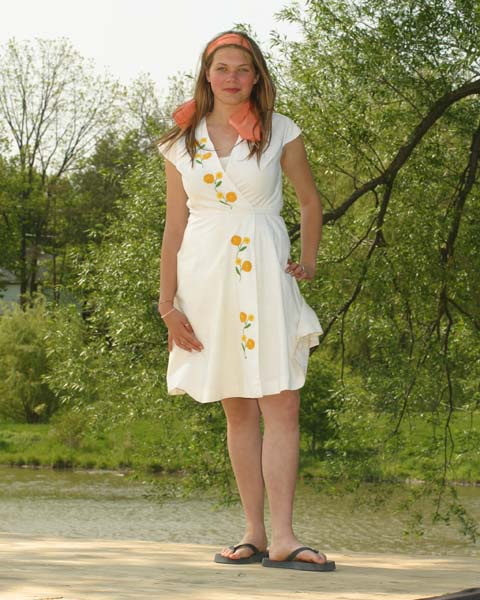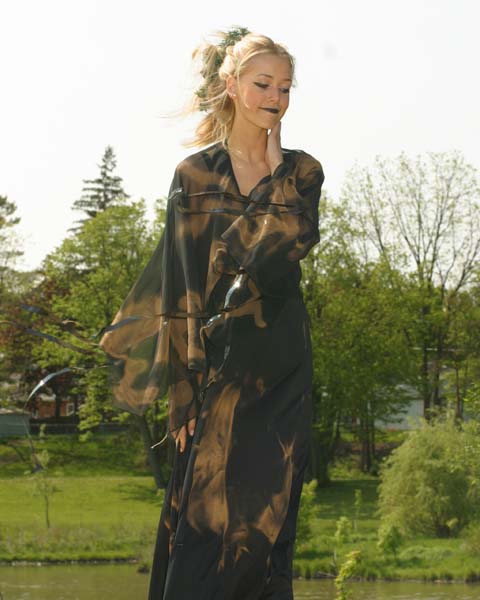 That's it for the weekend.