Canada Day 2004 in Newmarket
I decided to spend a quiet Canada Day at home on Main Street in Newmarket. In addition to all the activities in the park at Fairy Lake at the foot of Main Street, the street is closed to vehicles so that merchants and artists can set up booths.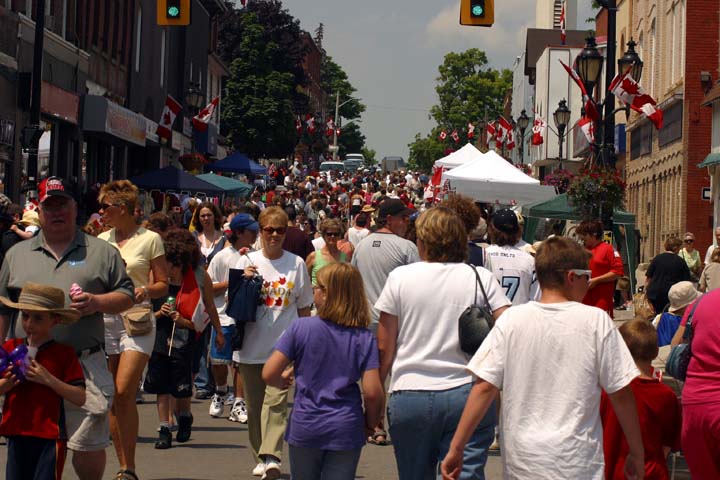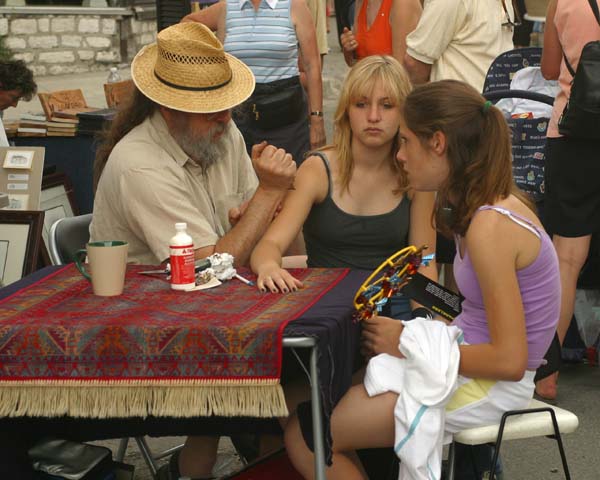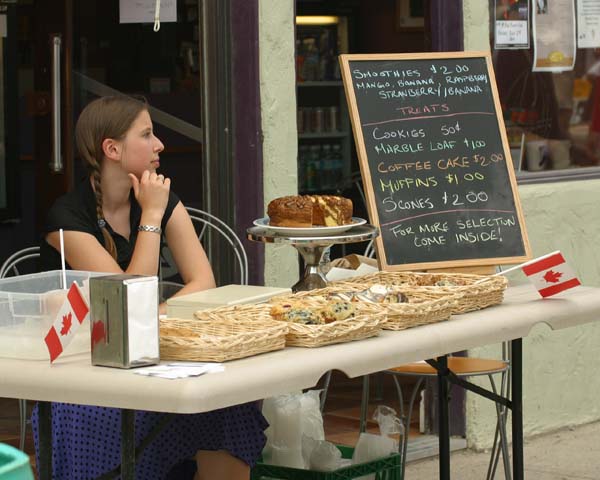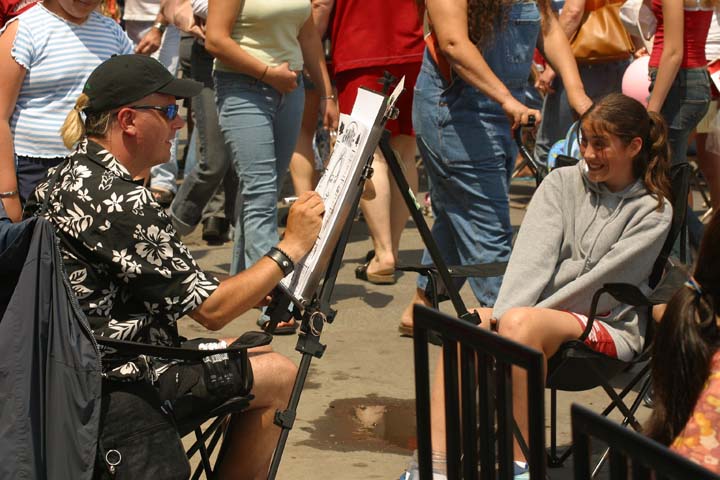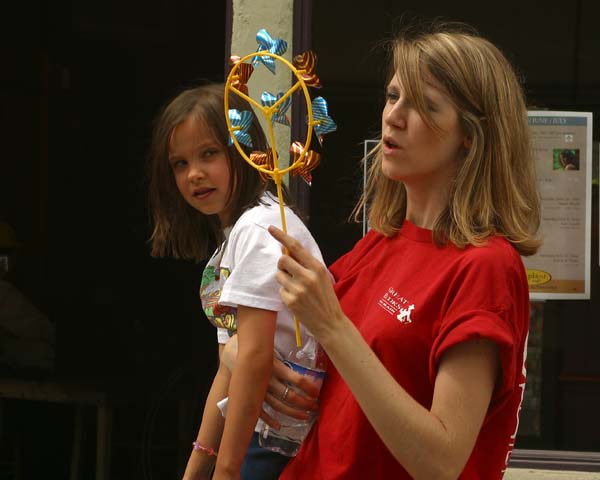 Jim Hawkins, ex owner of the Corner Coffee House, now novelist, was back in town plugging his new book.
The recently elected Belinda Stronach appeared for about 15 minues.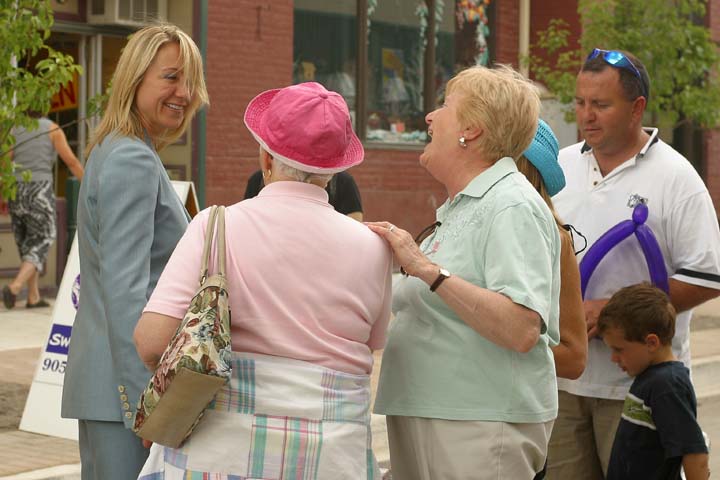 A stage was set up for local talent to entertain everyone.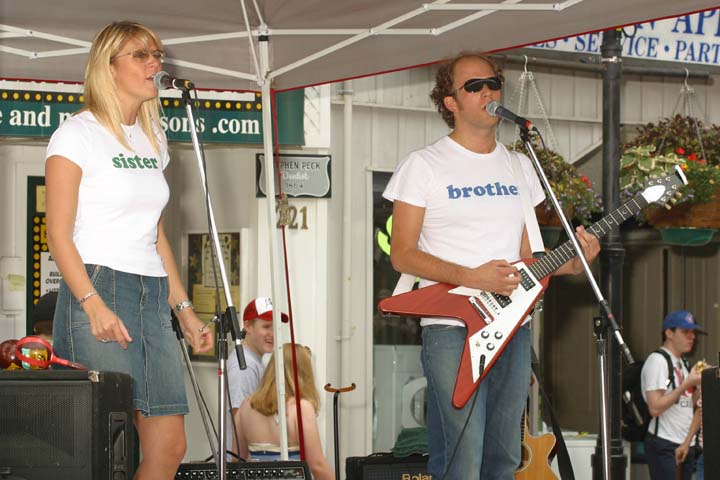 What made my day was an a capella gospel group from Africa, Soul Influence, who were in town to perform a benefit concert at Trinity United Church for the Stephen Lewis Foundation. They just showed up at the stage and we squeezed them in between scheduled performers.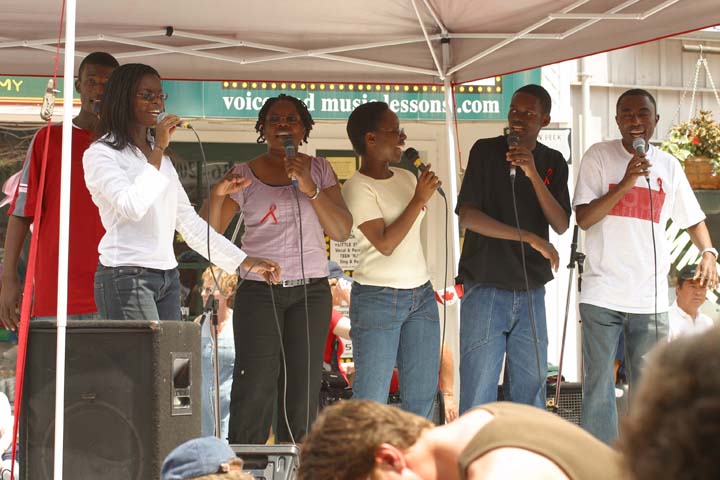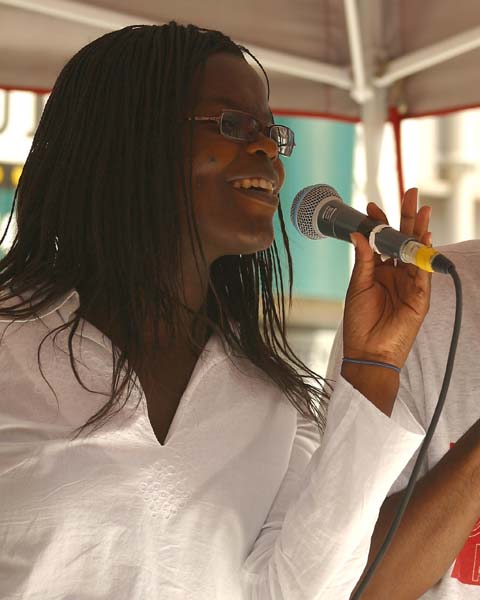 Larra Skye